OLIVE & PEARCE
We are a Productivity and Learning Company. We help individuals & organizations identity & remove behavioral barriers to achieving set objectives.
Through a selection of processes as Productivity Audit, Consulting and Learning interventions, we help our clients sieve through productivity related fuzziness, unproductive motion and/or tendencies. Our approach is all encompassing, integrative and trackable.
A LITTLE MORE ABOUT THE COMPANY
WE LISTEN
WE ENGAGE
WE DIAGNOSE
WE DEPLOY
What we do
We provide organizations and their work force with personal productivity knowledge and skills requisite for exceptional performance.

With respect to moving toward the actualization of organizational goals and aspirations, we galvanize organizational stakeholders to action providing tools essential to harnessing the creative and innovative energies of their workforce.
Learning & Growth
Learning and Development is our forte! There is no improvement without knowledge improvement.
Working in an era where it has become imperative for teams to up-skill and
gain new competences quickly on account of ongoing disruptions, our core focus
is in the instigating of agile and growth mindsets necessary to achieve
individual and corporate goals. Some of our premium courses include:
"Leadership Agility" and "Managing Talent in Disruptive Times.
Consulting/HR Transformation

Through our Consulting services, we help our clients align and optimize their internal structures and talent toward achieving their set objectives.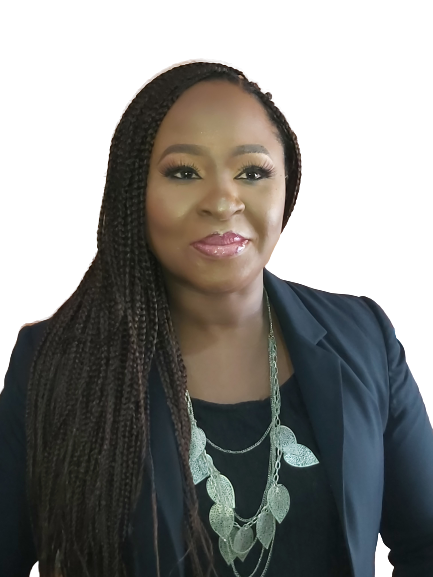 More About Olufunke ADIO
Olufunke Adio has a knack for timely and flawless execution. It doesn't matter what task, job or project, what platform or scope, she simply executes.
Whether it was in a role as E-Learning Executive, Store Manager, General Manager, Sales Manager, Training Manager, HR Leader; as a Writer, Author, and Editor of leadership focused publication; or her current work as Trainer/Facilitator and running a Consulting practice; Being a Graphics designer, Web designer and Chef – she simply executes.
Highly result oriented, she believes that it is on account of this disposition that she has had the opportunity of being recalled and extended new job offers by all four of her past employers even after exiting each of the organizations!
As Principal Resource Person at Olive & Pearce, she brings to bear a keen sense of recognizing workplace performance gaps and have substantive expertise in enabling business managers and leaders with tools with which they can activate peak performance within their teams while guiding them on how to avoid productivity related pitfalls.
She is a Certified Management Trainer and an experienced Human Resource professional with a wide range of exposure in IT, Media and Consulting sectors.
I feel we sometimes miss the mark when we (especially corporates) speak of 'Innovation' or 'Culture of Innovation' while we are not building or instigating a 'Culture of Curiosity! Curiosity breeds innovation! This should be a no brainer!
– Olufunke ADIO
Olufunke Adio obtained a BSc in Chemistry from the University of Ibadan as well as a PGD in Industrial Relations and Personnel Management also from the same university. She is a Certified Human Resource Professional and an Associate Member of the Chartered Institute of Personnel Management of Nigeria [CIPM].
She obtained a Certification in Behavioral Analysis [DISC] from the Institute of Motivational Living and People-Keys Ohio, USA; is a Certified Emotional Intelligence Specialist and a Certified John Maxwell Leadership Trainer.
With an impressive capacity for growth
and improvement, Olufunke Adio relentlessly drives the idea of continuous learning through all of her learning interventions instigating
her audiences to extend and maximize opportunities by adopting a resilient and
growth mindset. She is in high demand in speaking to and addressing teams on High Performance and Productivity related themes.