Hi! My name is Olufunke ADIO. Welcome!
Date: Saturday, 28th August 2021. 5PM
PUT YOUR BEST DESIGN FOOT FORWARD!
Even before the first line of your well crafted sales copy is seen, your design speaks-Or should speak. A great design is that vital force of attraction that pulls your audience in – or repels them away!
Graphic Design shouldn't be complex. It shouldn't cost an arm and a leg either. But question is, do you know what really makes for a good graphic design?
Knowing HOW to use CANVA is not enough. Knowing HOW to use CANVA to produce STUNNING and PROFESSIONAL Design is what really matters.
In this webinar, I'll be showing you easy to understand concepts, techniques and ideas to keep your audience looking forward to your next service and product offers. Finally, you can let your promotion designs do all the talking for you!
GET DESIGN RIGHT! NOT YOUR USUAL CANVA COURSE!
#1. Learn how to put your best Design Foot Forward
#2. Put out consistently, stunning and professional graphics design
#3. Effectively convey your message through great graphic design
#4. Unleash your Creativity
#5. Not just CANVA. Learn Design Skills.
INSIDE THIS WEBINAR
| | |
| --- | --- |
| | Navigating and getting the most of CANVA |
| | What a Bad Design looks like |
| | Simple, Basic Principles of Design |
| | Understanding Aesthetics and Simplicity |
| | Avoiding Design Overload |
| | Design like a PRO: Sophisticated Design Tricks and Techniques |
| | |
| --- | --- |
| | Removing Background Images Outside of CANVA [No need to sign up for a paid package] |
| | Working with Visually Stimulating Images |
| | Critical Elements of Colours for Stunning Designs |
| | Understanding Typographies and Choosing the Right Fonts |
| | Understanding Design Layouts, White Spaces and Form |
| | Identify where to source for FREE and cool images online |
CREATE SOMETHING AMAZING!!!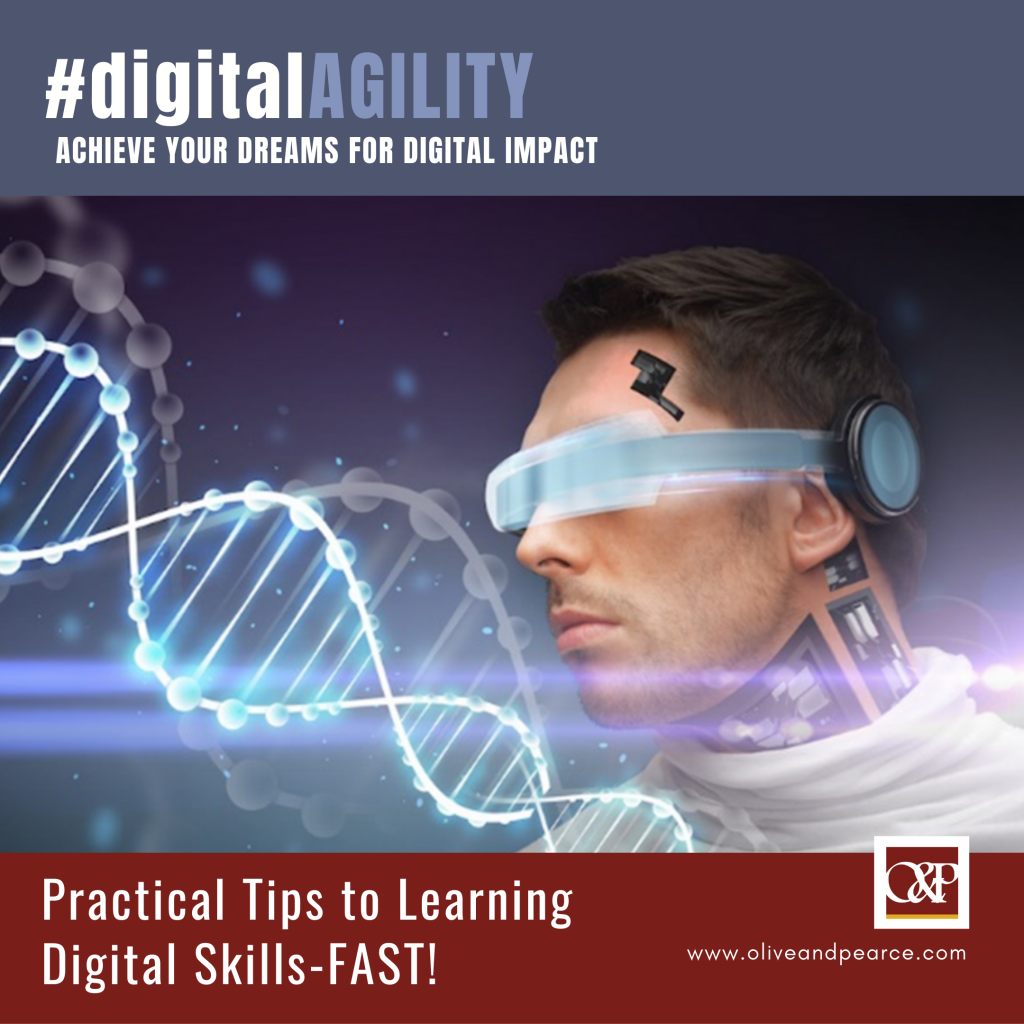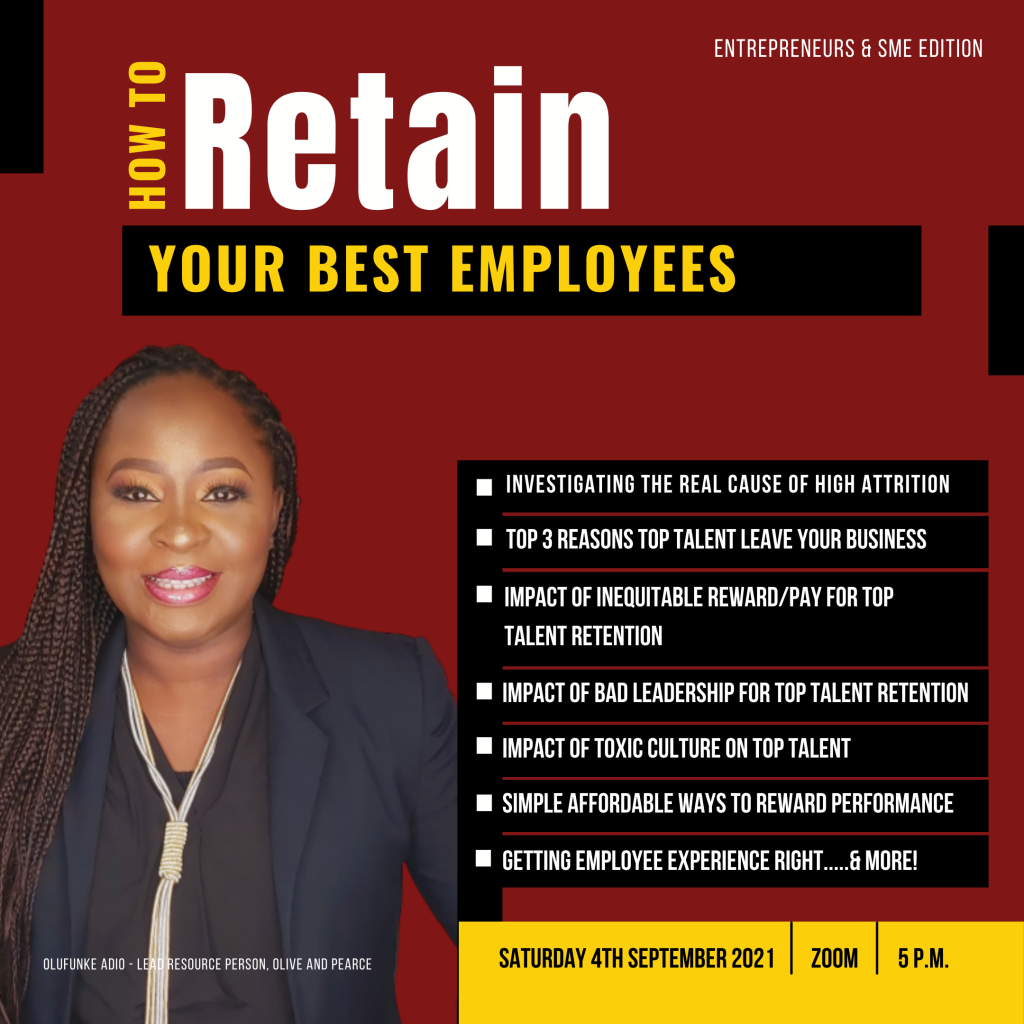 BONUS!
The Power of Captivating Captions!
…ON A MISSION TO DEMYSTIFY DIGITAL SKILLS
Hello! I'm Olufunke Adio – Your Course Instructor
| | |
| --- | --- |
| | Digital Buff |
| | Teacher, Trainer & Facilitator |
| | Growth, Learning & Digital Agility Coach |
| | HR Professional & Behavioral Consultant |
| | Speaker |
| | First Job as E-learning Executive |
| | Website Designer of since 2008 [Designer, www.oliveandpearce.com; Landing, Sales & Opt-in pages |
| | Web Host Administrator/Domain Registrar |
| | Interactive Application Designer -'ICM': Software fitted with games, audio, video, animation, stories and activities and is targeted at a younger demographic. |
| | |
| --- | --- |
| | Graphics Designer since 2004 |
| | Copy Writer & Content Creator |
| | Immediate Past Editor: The CASON Leadership Publication |
| | Author of 2 books & Writer of over 80 Articles on themes as Agility, Learning & Growth Mindset, Digital Agility, HR, Emotional Intelligence, Productivity, Quality Service & Leadership |
| | Instructional & Curriculum Desigher |
| | …Helping People EXTEND themselves & EXCEED their Goals |
Reach and Ongoing Collaborations
Testimonials…Experiencing Olufunke Adio's Work
"...The additional slides were great, the message was crisp, your voice was clear. I am looking forward to the full course. Would like to attend the full course!" Review: Leadership Agility Online Course-Draft

Your designs are...Whao! I have been to your landing page and I like what I see. You did all the designs right?! I'd like to learn design from you. Well done.      For: A-Z of Creating your First Online Course

Great and inspiring session. Thanks Olufunke Adio for the opportunity to learn from you. What we learnt tonight is a full course in an MBA program. NIPCA members are thankful, excited and fired up to be their best in all their spheres of influence! Course: Making Exponential Leaps in Work & Career: Gaining Learning Agility & Growth Mindset

This is a unique product you have released into the Nigerian market. God bless your team as you continue to add value to the development of our great nation. For: ICM Pack with E-learning Interactive Application

It was a great session. Olufunke really broke down the differences between growth mindset and fixed mindset, using practical scenarios, as well as its applications in the workplace. Great session. Gaining Learning Agility & Growth Mindset Session

I have seen the product and I must say it is a very creative work. I respect creative efforts and I commend you. I hope you will be coming up with other themes aside this. For: ICM Pack with E-learning Interactive Application

Pay via Bank Transfer
Bank Name: Guaranty Trust Bank
Account Number: 0131246761
Account Name: ADIO OLUFUNKE

For Enquiries: info@oliveandpearce.com